Learn How To Build A Blog That Stands Out From The Crowd
We help hundreds (if not, thousands 😉) of new bloggers every month. Are you ready to join?
… and download the complete guide that helps you learn step-by-step how to create a successful blog.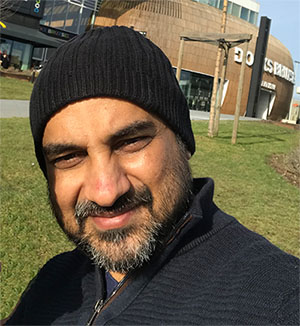 Oh hi there, I'm Naresh!
I'm a programming geek and solutions architect by profession. I have worked in the IT industry for 16 years, mainly for sectors such as banking, finance and telecom.
But at some point, in my professional career, I started to develop some interest in writing and blogging about something that I truly enjoy sharing with others… and that's when I had this project…
I don't blog often, But I share my experience to help you learn as a blogger.
Is blogging a hard job? Most likely you will find the answer – yes, it is.
I will tell you my own personal experience – I had the idea to stop it. I'm not saying to discourage you, but it has happened a few times. And, the main reason was due to the fact that I could not post new content regularly due to lack of time.

But I couldn't give up so easily. I quickly discovered it to be one of my hobbies. Sharing something I learn gives me great pleasure and this feeling got me hooked to blogging.
Below content will help you
get started quickly … ,
1. Pick a Blog Niche (that's Profitable)

Research your blogging niche well to ensure that it is profitable and retains your interest …

2. Setup Your Blogging Platform

Realize the pros and cons of the blogging platform before choosing the one for your blog site …

3. Design Your Blog

Give your blog the experience that users will really enjoy while reading your blog …

4. Extend Your Blog

Complement your blog with more features on your blog as you grow over time with ease of use …

5. Fuel Your Blog with Rich Content

Share unique and engaging content that brings value to your blog readers …

6. Promote Your Blog

Adopt the best marketing practices that can help you promote and grow your blog …
Let's go through the steps in more detail … 👉 click here
---
Feature Post
Best LiveChat Software (2022)
Keeping customers happy is the ultimate goal of your business. Live chat software can help you build a better relationship with your customers.